Hazard Diamond Labels (Rolls of 250)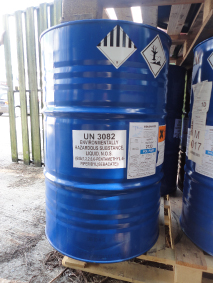 These hazard diamond labels are supplied on a roll (250 labels per roll). This is an ideal option for customers with large and/or continuous labelling requirements.
Our high-quality hazard diamond labels are made of self-adhesive vinyl and can be used when storing or transporting hazardous goods and dangerous substances such as:
Flammable items
Explosives
Poisons / toxins
Radioactive materials
Compressed gases
Pollutants
These hazchem labels are produced to BS 5609 standards for sea water use. They conform with ADR (road), RID (rail), IATA (air) and IMDG (marine) carriage requirements.
If you have any questions about our hazard diamond labels, or if you require custom-printed labels for your hazardous goods, please contact Label Source now.