Multipurpose Safety Signs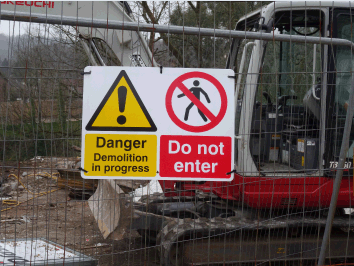 These multipurpose health and safety signs include combinations of two or more symbols and text panels, and comply with the internationally harmonised pictograms from ISO EN 1710 and the Signs and Signals Regulations 1996. These are a variable combination of prohibition, mandatory, hazard warning, fire, and safe condition requirements.
Included in this range are signs covering; fire risk of smoking or naked flames with petroleun, LPG, oxygen or highly flammable materials; site safety to keep off, keep out, lift, fragile roof; personal safety such as noise hazards, hand protection for handling corrosive materials; X-rays, asbestos, biological and hazardous substances.
All these signs are available in self adhesive vinyl and rigid plastic.