Tactile and Braille General Facilities Signs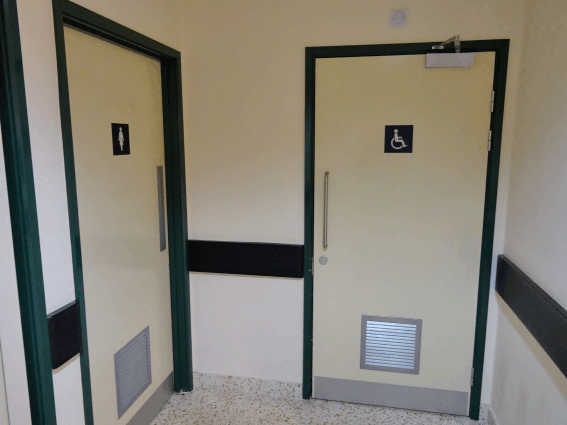 These tactile and braille general facilities signs outline toilets and showers, lifts, building floor numbers, disabled ramps, reception, enquiries and room identification.
These are high colour contrast signs, and light and dark coloured bacgrounds can contrast with the wall decor, and the Disability Discrimination Act 1995, and are suitable for use by the visually impaired. These matt finish, non-reflective, moulded plastic signs have smooth contour, raised lettering and symbols, outline panel and braille characters. These one part construction signs have a self adhesive backing, and a locating ring as a guide to information position.
The range has been designed in conjunction with the Royal National Institute for the Blind, Centre for Accessible Environments and the Sensory Advisory Council. Besides these standard parts, we have a made to order design service
Users include government and public buildings, restaurants, offices, theatres and cinemas, hotels, retail centres, factories, schools, colleges and universities, hospitals and health centres.