Floor Aisle Markers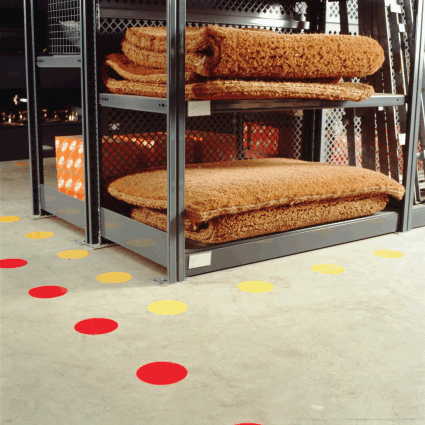 These floor aisle markers are available in circles, squares and arrows for marking segregated areas, and traffic flow directions for pedestrians, staff, visitors, and indoor vehicles.
These are available in ten colour combinations, and are supplied in four sizes ranging from 25mm to 100mm. These self adhesive, die cut labels can be applied to sealed floors, walls, fixtures and fittings.
Beside warehouse and storage applications, these can be used in schools, sports arenas, hospitals, municipal buildings, factories, assembly plants and workshops.