Ticket Pouches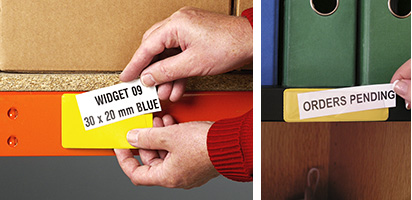 Ticket pouches are high visibility, yellow pvc sheet welded to a clear plastic face on one side and base, allowing easy entry for white card inserts at the open end. The clear face allows barcoded information to be scanned, without the need to remove the insert from the pouch. Two alternative backings are provided, either self adhesive or magnetic.
These cost effective products are supplied in two heights, 30mm and 60mm, and in two widths (100mm and 140mm), with pre-cut card inserts, in pack size of 100 units.
These versatile products can be used in a wide range of industrial, retail, warehouse and commercial applications.