Waste Segregation Signage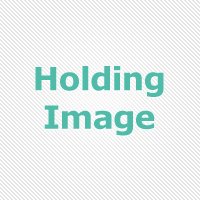 We have a range of waste management signs to help you and your team identify and segregate items within your wastestream management programme. The signs are supplied in two different sizes (medium and large), and they're ideal for waste collection bins / containers, waste collection areas, and waste treatment facilities.
Our waste segregation signage range covers the following types of refuse:
Domestic Waste & Non-Hazardous General Waste

Hazardous / Toxic Waste - This can come from a variety of sources, including electronics, hospitals, garages and construction sites.

Radioactive Waste - That is, waste materials (such as clothing, tools, filters, plastics or metals) that have been contaminated with low-level radiation. Classified under the Radioactive Substances Act 1993 and The Ionising Radiation Regulations 1999.

Clinical Waste - Including human/animal waste, swabs, dressings, masks, gloves, gowns, needles, sanitary products, drugs and dental amalgam. Applicable classifications include UN2900 Infectious Substances (Affecting Animals), UN3291 Clinical Waste, and UN3373 Diagnostic Samples.

Food Waste
Confidential Waste
Landfill
Recyclable Solids & Liquids

Contaminated Solids & Liquids - Such as waste mineral oils, hydrocarbon mixtures, emulsions in water, textile effluent, and liquid sludge.
Categorising and labelling your waste using the correct waste segregation signage helps to enable safe handling and proper disposal of all different waste types. To order your waste management signs from Label Source, please select from the options listed below, or contact us today if you require an alternative signage solution for your waste management system.