Reflective Tape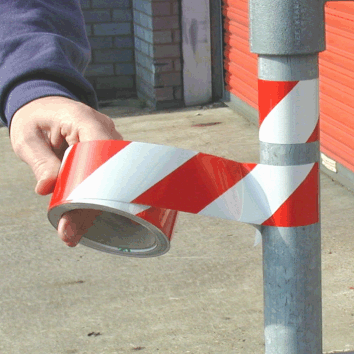 Our range of self adhesive, engineering grade reflective tape has an extremely wide number of uses, including the marking of bollards, fence posts, entrance way barriers and gates, for use on plants and machinery, for use on vehicles, and for highlighting hazardous conditions. Reflective tape is a necessity to warn clients, customers, fellow staff and the general public of any potential hazards they might encounter.
All our reflective tape is weatherproof for both indoor and outdoor application, with excellent chemical resistance. The tape construction is based on glass beads impregnated into plastic, and has a polyacrylic adhesive backing.
These retro-reflective tapes reflect in the dark if exposed to car headlights, torch light or other sources of light.
All our highway tapes and reflective tape products comply with Chapter 8 standards and ECE 104 regulations (for truck and trailer visibility to other road users of upto a 1000 metres at night).
We also supply Safety and Floor Marking Tapes, Safety & Floor Directional Tapes, Laminated Warning Tapes, and Fluorescent Tapes.