Plastic Mesh Fencing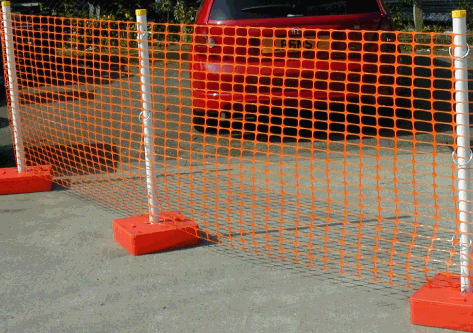 Plastic mesh fencing is the ideal economic alternative for all your barrier fencing needs. Orange safety fencing is no stranger to roadworks or construction sites, offering a more robust deterrence and safety line than tape.

Our plastic barrier fencing mesh is made up of high-density polyethylene. It is versatile medium duty mesh, in a size of 1 metre high by 50mm in length, 160g/m2 (8kg weight per roll).
This temporary plastic fencing can be used to cordon off areas, such as:
• Construction sites
• Roadworks
• Excavations
• Farms and smallholdings
• Gardens
• Golf courses
• and much more.

Whatever the requirement, plastic mesh fencing can deliver. Check out Label Source's selection of heavy duty mesh barrier fencing available in orange, yellow, green and blue. Can be used on handrails, stairways, skirtings and emergency fire and first aid equipment.