Plasnet Barrier Fencing Mesh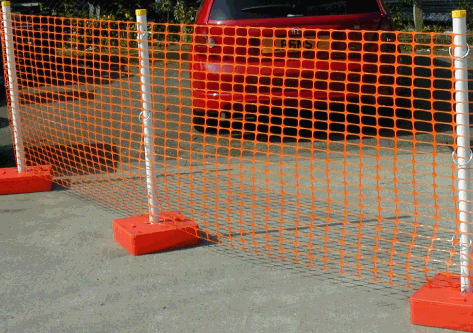 This plastic barrier fencing mesh is extruding from high density polyethylene. It is versatile medium duty mesh, in a size of 1 metre high by 50mm in length, 160g/m2 (8kg weight per roll), and is supplied in four vivid colours, orange, yellow, green and blue. Steel support pins are also supplied to support the mesh.
This temporary fencing can be used to cordon off areas on construction sites, at roadworks, around excavations, on farms and smallholdings, in gardens, on golf courses, at other sporting events, at railway works and at outdoor festivals, shows and exhibitions.
Other grades of mesh are available. Please contact our sales office for more information.