Heavy Duty Barrier Tapes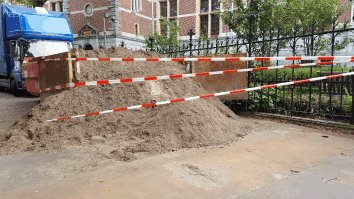 Our heavy duty grade barrier tapes are supplied in a number of chevron patterns, which can be used for identifying areas for various health and safety conditions. The yellow and black tapes denote hazard warning or cautionary action; red and white represents prohibition; green and white is for safe conditions; blue and white is to keep clear or keep off; and red and yellow warns of radiation hazards.
These non adhesive 45 micron plastic polythene tapes are suitable for indoor and outdoor use. These tapes are UV (ultra violet light) and scratch resistant, are lightweight to transport, and easy to dispense from their cardboard box.
These high strength barricade or barrier tapes (preventing stretching in windy conditions) offer excellent value for money, and their distinctive colour schemes enable them to be widely used in crowd control at outdoor sports and entertainment events, on construction sites for identifying dangerous building works, and in the workplace (industrial, retail, commercial and public sector) to highlight and isolate areas for health and safety purposes.