Write and Seal Label Construction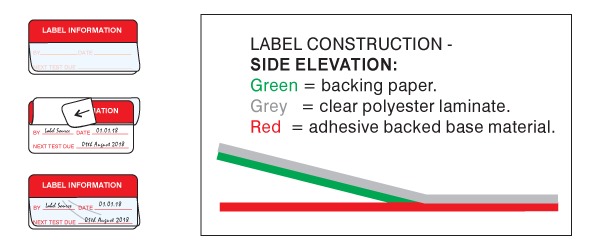 The label supplied comes with a two part construction, base material and surface laminate. The clear laminate supplied attached to the top section of the base material. Remaining laminate has backing paper to prevent adhesion until removal.
Add written details as require, then remove backing paper on the laminate.
On removal of backing paper, press the laminate firmly onto the base material to seal in the written information.