Access and Escape Safety Signs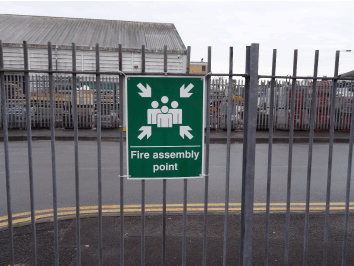 This range of access and escape safe condition signs highlight safe routes in the event of evacuation, including exits, fire exits and emergency exits leading to assembly or muster points. The signs include actions necessary to vacate the building or premises, including push bars, push pads, and release at access points by turning, pushing, pulling or sliding.
These safe condition signs have a standard colour coding scheme, white text and symbols on a green background, and comply with ISO EN 1710, BS 5499 and the Safety Signs and Signals Regulations 1996. These safety signs help to meet the Health and Safety Act 1974, and meet UK, EU and International standards.