Magnetic Wrap-around Pockets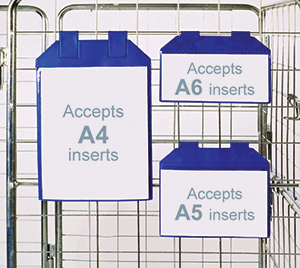 Magnetic wrap-around pockets have been designed for use on industrial roll cages or mesh containers, and are available in 3 sizes to accept A4, A5 and A6 inserts. These are made of tough plastic, with magnetic loops for attaching, and a clear protective film to protect inserted documents.
These can be used in warehouses, store rooms, assembly or production lines, distribution centres and on vans or lorries.